EXPERIENCE YOU CAN COUNT ON
DECADES OF EXPERIENCE RIGHT HERE ON THE GULF COAST
The team at Wise Guys Charters are ready for your experience to begin, with the best experience a Boca Grande Fishing Charter can offer. Some of the favorite charter destinations include, Little Gasparilla Island, Boca Grande, Don Pedro Island, Knight's Island, Palm Island, Englewood, Pine Island, Cabbage Key, Venice, Port Charlotte and more!
If you don't see your location listed, but you'd like a fishing charter in South West Florida, please reach out to us directly. If we can't make the trip for you, we know several qualified captains that can.
Don't waste your time with someone who doesn't have the experience, after all fishing is fun, but safety is also a top priority while navigating the water.
Offshore Boca Grande Fishing Charters
Grouper
|
Snapper
|
Cobia
|
Kingfish
|
Amberjack
4th Generation Floridian And Venice Native Mike Wise
Captain Mike Wise is a top Boca Grande Fishing Charter Captain. Mike's a fourth generation Floridian born in Venice, Florida. Mike grew up on Thorton Key, a barrier island between Stump Pass and Little Gasparilla Pass. As a child Captain Mike Wise used to take the boat to the bus stop, now that's Florida. Mike's father Merv and his neighbor actually named "Rum Bay" and he can't wait to tell you the story.
Captain Mike is one of the few Boca Grande Fishing Charter Captains, that is a federally permitted reef  and pelagic species expert. This certification enables Mike's patrons to venture further that nine miles off shore, with trips up to one hundred miles from the beach, to catch the big game fish.  In addition to this, Captain Mike is also a Coast Guard approved 6-pack captain (OUPV License), allowing for up to six guests on the charter boat.
If you didn't catch anything on your last charter in south west Florida, you weren't far enough, and you definitely weren't with Boca Grande Fishing Charter Captain Mike Wise!
*Phone calls will be returned after 6:00 PM
Inshore Boca Grande Fishing Charters
Tarpon
|
Snook
|
Redfish
|
Trout
|
Shark
5th Generation Floridian And Englewood Native Michael Wise
Michael Wise has made a name for himself all around South West Florida as one of the areas leading Boca Grande Fishing Charter Captains. In addition to Tarpon, Michael has the knowledge and experience that has made him one of the most sought after back water fishing Captains in Englewood, Boca Grande, Placida, Little Gasprailla Island and more.
Being a Boca Grande Fishing Charter Captain is not a career for Michael, it is a passion - a passion forged by a lifetime of living in one of the world's most sought after fishing destinations.
Michael is an ambitious Captain with over a decade of experience who is willing to go the extra mile for his guests. Michael wants to make sure your fishing trip is truly yours and will not hesitate to accommodate guest requests. With respect, integrity and an inviting demeanor, Michael will always make you feel welcome and comfortable upon his boat.
Words from Happy Customers
"Best fishing charter out there! Captain Mike was so knowledgeable of the waters and can spot were the fish are. We had bites all day we were out, never a dull moment. I highly recommend him if your in the area. We had such a great time, we can't stop talking about it."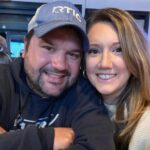 Jennifer M.
"Captain Mike had a super clean boat, kept us on fish all afternoon, and was really great with our kids (10 & 8 years old). He gets you the right bait and the right spot and flexible to adjust plans as needed! Thanks Captain Mike - memories for a lifetime!"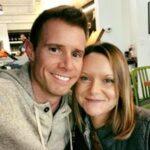 Michelle H.
"We took an inshore charter with Captain Mike today and had a fantastic experience. Mike is extremely knowledgeable in the best locations to ensure everyone catches fish. He was always checking to make sure we were comfortable throughout the whole trip. We would highly recommend choosing Mike for any of your charter fishing adventures, as you will not be disappointed! We were highly impressed by all of Mike's efforts to truly make it an awesome experience!"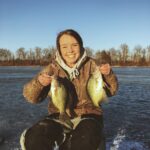 Emma B.
Mike is an incredible Captain that operates the most fantastic charter boat I have been on. He took my family to his secret spots and we were reeling in fish the rest of the day. He is very knowledgeable and accommodating. Additionally, he has a safe boat and fantastic equipment. I recommend Wise Guy Charters to anyone that wants to have a memorable fishing experience.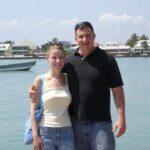 Brian A.
Award Winning Fishing Guides
Voted sun newspaper's Best Fishing Charter of Englewood 2020